Exciting news – the new Johnson 80 motor is making her way to the U.S.!
The new Johnson 80 motor yacht has loaded onto a ship and is making her way to the U.S.! The Johnson 80 will debut at the upcoming Fort Lauderdale International Boat Show from October 27-31 2021. Contact us to learn more about this incredible luxury motor yacht.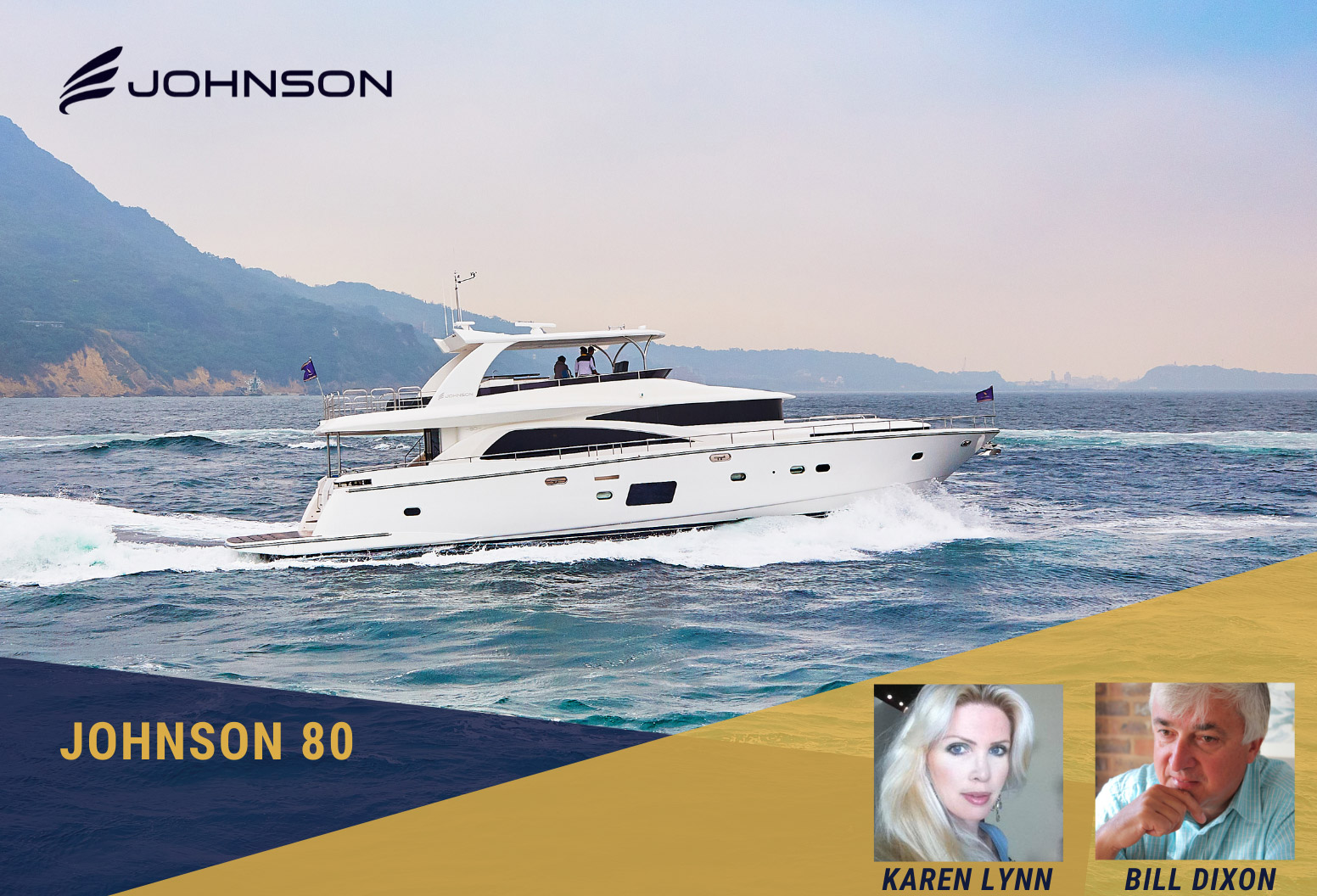 The new Johnson 80 features external lines designed by Bill Dixon at Dixon Yacht Design, which includes the Johnson Yachts signature: a bank of vertical windows.
Johnson Yachts has always paid close attention to the engineering as well as the handling and cruising performance. The new Johnson 80 has a cruising speed of 19 knots and a top speed of 27 knots, with the expected seakeeping and handling, the Johnson 80 is considered to be a hallmark of its line.
Comfortable interior spaces created by Karen Lynn yacht interior design allows the owner to welcome his and her family and friends to gather in large groups or to host a more intimate parties. The new Johnson 80 has a four-stateroom layout.
For more information on the Johnson motor yacht, you're welcomed to contact us at [email protected] or reach out to your local Johnson representative